The best #1 Commercial Moving Team
We want you to enjoy moving to your new place more rather than joining in on the stress! New Jersey Moving Expert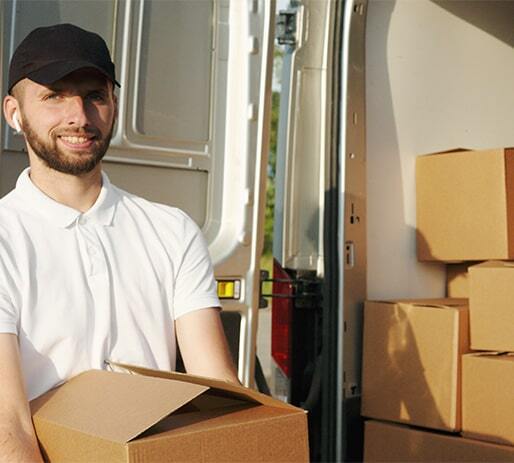 South Jersey Best # 1 Commercial Moving Team
The Best # 1 Commercial Moving Near You
RELIABLE EXPERIENCED MOVERS
Planning a Commercial Move or relocation in New Jersey could seem difficult. In order to allow time for the transfer procedure, you must first ensure that your workers' work schedules are adjusted. Additionally, you need to hire the best#1 commercial moving team in south.
To make sure that both your staff and office work enjoy a smooth transition. You'll require the assistance of a reputable moving company New Jersey whether your business is expanding or consolidating operations into a smaller office. Commercial movers NJ are after all here to help you save important time
But with the help of a reliable and experienced moving company, it can become much easier. At BP Express moving company have a team of Professional Movers, we understand that businesses need special attention when it comes to relocating or moving offices. From employee relocation to packing and transporting office furniture, equipment, and files in an organized manner —our team is here to make sure every aspect of your move is handled with care and precision.
We are well-versed in all aspects of commercial relocation and have years of experience helping businesses like yours transition into their new environment as quickly and efficiently as possible. BP Express moving company are professional movers take pride in delivering outstanding customer service while ensuring that all possessions are safely transported and arrive at their destination on time. With us taking care of your move.
Need to move but don't have the time? BP Express Moving Company offers small moves short notice so you can get your belongings where they need to go without all the hassle. Contact us today for a free quote!
local commercial mover fast professional services
If you are looking for a local commercial mover that provides fast, professional services, then you have come to the right place. We understand how important it is to get your products and goods moved quickly, without sacrificing quality and care. Our staff has years of experience in moving businesses and will ensure that your move is completed on time and with minimal disruption to your operations. We offer competitive prices and can provide you with a detailed quote for your move so that you can be sure that you are getting the best value for money. Our team is knowledgeable, friendly and will always put in extra effort to ensure that your move goes as smoothly as possible. Contact us today to discuss your commercial moving needs and find out how we can make your next move
Call to day for your free moving quote
The best # 1 commercial moving team in south jersey
(856) 308-1638
.
A 110% is What you get from us
Plan your move. Whether you are
moving your company
across town, cross-country or you plan a long distance relocation from New Jersey, you can rely on us
Create a timeline of your move that matches your operational needs
Identify your least busy time of year and plan accordingly
Break down the process into small, manageable parts – especially useful for larger companies
Our office movers NJ will answer your questions, honor the
moving
timeline and guide you through the moving process.
Coordinate with key team members to help them prepare for the move
Document every piece of equipment, furniture, electronics, documents, etc.
Pack everything efficiently using the best-quality packing materials and label it clearly
Moving Experience You Can Trust
BP Express moving company prides itself on being one of the best
local movers
in south Jersey.
We want you to enjoy moving to your new place more rather than joining in on the stress!
Get in a conversation with us and tell us what does the move look like? Then we will give you an estimate for the price.